Services - Basic Accounting
We also provide:
Smart Virtual Office provides professional corporate advisory firm established by a group of business partners who are experienced market practitioners in their own field. With its diversified knowledge in finance, tax, merger and acquisition, we strives to focus on delivering comprehensive business solutions.

We have advised clients such as Multinational Co-operations, Public Listed Companies, Small-Medium Enterprises and Government linked companies across the Asia Pacific region with particular focus on Singapore, China and Indonesia.

Our philosophy is to assist clients to clearly define their business ideas effectively and successfully navigate the uncertain terrain of today's dynamic business environment.

Our approach to client service is relationship driven. Continuity and commitment of the client relationships is our top priority. We view each engagement as a step towards helping our clients through the different stages of their life cycles thereby creating mutually beneficial long-term partnerships.Accounting practice in SingaporeWe are charging $65 per month payable quarterly for companies who need accounting services.
Here is what we are offering for basic accounting
50 or less transactions a month.

A transaction is defined as any entry into the accounts

A soft copy of the acounts will be provided to you as your financial statements
$65 / month
Payable quarterly
No need to sign up any other offers.
If you have special needs, do contact us at billang@smartvirtualoffice.com.sg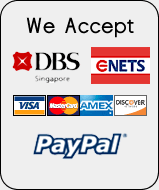 Our Guarantee:

If after you purchase our service within 7 days and you feel for any reason that it fails to live up to our promises, or even if it does and you change your mind, simply write in to us, and we will immediately give you a 100% refund of the purchase price,
NO QUESTIONS ASKED.