Services - Hosting
Our sister company owns 10,000 sq feet with over 40 terabytes in a DATA CENTER in Ft Lauderdale, Florida, USA. We are giving away free hosting to all who purchase at least one service from us, yes any service. We are giving the service to you for free for 1 full year, subsequent years will cost as little as $100.00 per year.
Our current hosting includes the following features:
100 MB Web Hosting
1000 MB traffic a month
BANNER FREE HOSTING
1X DATABASE
UNLIMITED SUB DOMAINS
50 account, 7 GB each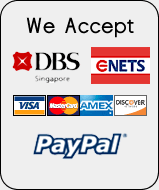 Our Guarantee:

If after you purchase our service within 7 days and you feel for any reason that it fails to live up to our promises, or even if it does and you change your mind, simply write in to us, and we will immediately give you a 100% refund of the purchase price,
NO QUESTIONS ASKED.