We are the solution for Paypal and Clickbank!
ONLY PAYPAL AND CLICKBANK Virtual Office Provider
I believe you have all arrived here because of recommendations from various affiliates or you have read the book called ChapterM. Either way we would like to congradulate you on the brave steps you have taken to work with us. We are currently the only Virtual Office in Singapore that created a package specially for Foreign Companies which require PAYPAL or Clickbank services. We realise that many clients overseas need the service to be able to bank with paypal but are unable to due to restrictions from Paypal.
Working closely with banks, the postal service, Paypal and Clickbank we have come up with the solution.
Here is what we are offering to you all.
Open bank account in Singapore
Create the necessary paper work together with the checklist so you can get paid by DBS bank
Open the account with Paypal / Clickbank
Bank in your cheques on a bi-weekly basis where needed to DBS bank
Forward statements mail to you (Handling included in the package, additional Postage Required )
NO INCREASE IN PRICE AS LONG AS YOU STAY OUR CUSTOMER
GUARANTEED SUCCESS with 100% success rate for all our customers
UNIQUE address for each client
Why are we better?
Complete solution, with an existing pool of more than 50 customers since June 2006
100% success rate with Paypal / Clickbank
UNIQUE address for each of our clients
THE ONLY PROVIDER WHO CAN GUARANTEE A PRICE LOCK because we buy our office. Some of the competitors in the business are using OLD BUILDINGS that are to be returned to the government in 3 to 4 years time. We have our place for LIFE!
We are already seen on some seminars, TV, radio and Newpaper Advertising
Only provider who has a proper affiliate system that pays $100 per sign up!
This is the additional offer we are giving away in 2006
As a way to welcome you into our family, we are offering you a one to one program. When you pay for the first year, you get the second year FREE!
REFERRAL
When you introduce your friends to the same service, you get SGD$100 cash!
SIGN UP NOW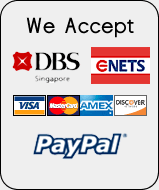 Our Guarantee:


If after you purchase our service within 30 days and you feel for any reason that it fails to live up to our promises, or even if it does and you change your mind, simply write in to us, and we will immediately give you a 100% refund of the purchase price,
NO QUESTIONS ASKED.